Cosyfeet Shoes

Wide Fitting Comfort Shoes for the Elderly and for people with Swollen Feet
Cosyfeet shoes and slippers are extra roomy footwear. They are especially designed for feet that don't fit into ordinary footwear.
Cosyfeet are extra wide and extra deep so they are very roomy. 5E+ width fitting for women, and HH for men. The extra depth and width means they can accommodate very swollen feet, feet with bandages, and feet with lumps and bumps such as bunions. Some styles have removable insoles so you can fit your own custom orthotics.
Some shoes can expand so if your feet swell up during the day or if one foot is more swollen than the other then the shoes will still fit you.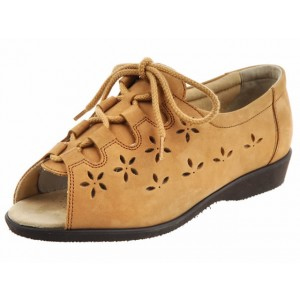 Laced sandals for an adjustable fit