Topic of the Month - September 2010
Liquiheel

For cracked heels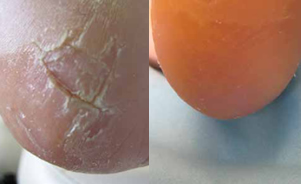 Liquiheel for cracked heels - before and after photos (initial presentation and 3 months later)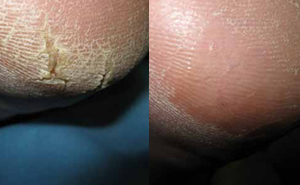 Liquiheel for cracked heels - before and after photos (1 month later)
If you suffer from cracked heels or heel fissures then Liquiheel, a brand new product, could be the answer for you.
Cracked heels are extremely painful and can easily become infected. Speed recovery with Liquiheel, a sterile medical adhesive that fills and stabilises the cracks in your heels.
After your first treatment you will be amazed to discover that most of the pain has gone.
Contact Sue Ferguson
Podiatrist

Book an appointment now to help your foot pain
Tel: 01580 765546
Follow my work blog
www.footstar.co.uk
Latest FitFlop sandals